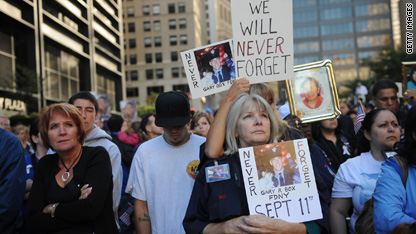 Remembering a fallen brother
Nine years have passed since the September 11 terrorist attacks, but the pain felt by the families of the victims is still intense. CNN's Steve Kastenbaum sat down with a woman who lost a brother who was also her best friend.
Muslim 9/11 families are fearful
Nearly 60 victims of the September 11 attacks were Muslims. CNN's Steve Kastenbaum spoke with the mother of a Muslim New York City police cadet who died in the attacks about growing anti-Muslim sentiment.