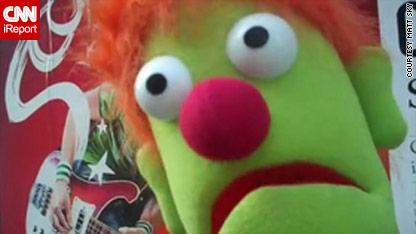 Editor's Note: Learn about the top 10 CNN Heroes of 2010 and vote for the CNN Hero of the Year at CNNHeroes.com.
The Internet is buzzing about U.S. President Barack Obama's interview on "The Daily Show" with comedian Jon Stewart last night - the first sitting U.S. president to appear on the late-night comedy show.
Stewart reserved most of the 30-minute interview for serious questions about Obama's on healthcare and the economy, but there were some lighter moments, like when he called the President of the United States "dude."
We all need a little laughter in our lives. And it's even good for our health. Studies have indicated laughter can decrease the hormones that regulate stress, lower blood pressure and boost immune function. 
Today, "Be A Hero" for humor and share your favorite joke, funny story or laugh-out-loud video. Spread the joy in the comments below or on Twitter using the hashtag #BeAHero.