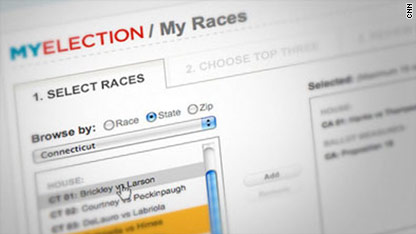 Editor's Note: Learn about the top 10 CNN Heroes of 2010 and vote for the CNN Hero of the Year at CNNHeroes.com.
Republicans and Democrats are hitting the campaign trail for a final weekend before Tuesday's midterm elections.
For your next #BeAHero challenge, be a hero for democracy and join the political conversation.
You have a few days left to finish the special assignments in the iReport Election Project. Download the free CNN Election App for Android, BlackBerry, and iPhone and iPod Touch and help us take the political pulse of the country.
If you don't have the app, you can still participate. On Election Day, post a photo or video of your voting experience to iReport.
Then follow the races that matter to you. For complete political coverage, bookmark CNNPolitics.com.