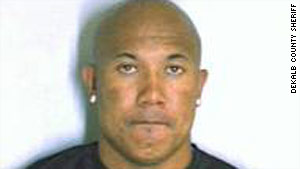 NFL star Hines Ward was arrested for allegedly driving under the influence of alcohol in DeKalb County, Georgia, early Saturday, according to jail records.
He was released after posting a $1,000 bond.
Ward, a 35-year-old Pittsburgh Steelers wide receiver, also is known for winning the latest season of ABC's "Dancing With the Stars."
Ward was born in South Korea and grew up in Georgia. His Helping Hands U.S. Foundation focuses on improving literacy among children, according to his website. He also has a foundation in South Korea targeting discrimination against biracial children.