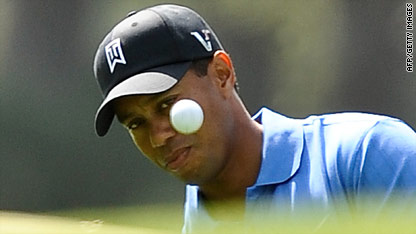 Here's a quick glance at the collective consciousness of the Web on Tuesday:
Tiger Woods and the Masters - Let the speculation end. Tiger Woods has put all of the rumors and rampant speculation to rest with his announcement today that he'll be returning to golf at the Masters in April. Lots of chatter surrounding the announcement - both on the kind of role model Tiger was, whether he still should be one as well as the strategy behind choosing the Masters as his return event because of its controlled nature.
Internet Explorer 9 –– At Microsoft's Mix conference they announced a platform preview of Internet Explorer 9 - which they tout as a prototype for how they plan to interact with the Web currently, but also be able to adapt to quickly changing Web technologies. Most of the buzz is from the tech community on Twitter, a majority of who appear to be downloading a "Test Drive" version Microsoft has made available on its site.
With Google and Apple making big moves recently, Microsoft's announcement has been received well. And if nothing else it's certainly a welcomed PR step in the right direction for the company after people held "funerals" for the aging, but still-used Internet Explorer 6.
QR code - If you haven't heard of or seen QR barcodes yet, get ready to start seeing a whole lot of them. The trend of using designs that can be scanned like barcodes to direct people to a Web site or brand just by taking a picture of it has been huge in Europe. And it made its debut on the cover of a magazine recently. But, in the world of social networking, you don't make it big - well, until you make it to Facebook.
Facebook seems to have started letting users generate the code on their mobile profile, though the company told TechCrunch they had nothing to report, but are always testing new features. Either way, its caught the masses attention - and those wondering what the "QR code" on their profile means went straight to Google to find out.