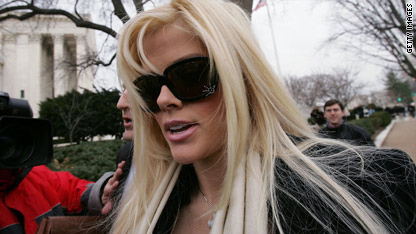 Anna Nicole Smith's estate is not entitled to $300 million the deceased actress had claimed was intended as a gift from her oil tycoon husband, a federal appeals court ruled Friday.
Smith, a former Playboy pinup and stripper, fought for more than a decade with a son of J. Howard Marshall over a fortune estimated as much as $1.6 billion.
The U.S. Supreme Court in 2006 ordered a federal appeals panel in California to reconsider it's ruling against Smith, whose real name was Vickie Lynn Marshall.
The judges newest decision pointed to a Texas jury's verdict that the money was not a gift as the chief reason for denying Smith's claim.
Smith died in 2007 from what a Florida medical examiner ruled was "acute combined drug intoxication." Her 3-year-old daughter is her sole heir.