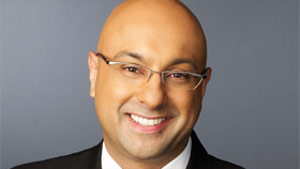 It's a day after the Dow Jones industrial average sent the markets on a wild ride - dropping nearly 1,000 points in five minutes then rebounding - and we're still not sure what happened.
Yesterday was slightly more than a run-of-the-mill bad day - and then something technical happened. We're still unclear about what caused it. At first all eyes turned to Greece and sovereign debt issues in Europe. Then there was word a technical glitch involving Proctor and Gamble was to blame. Everyone is pointing fingers. Some say prices were listed as billions instead of millions, but nobody knows - yet.
The bottom line is: Somehow, either one stock, or a handful of stocks lost a significant amount of value within moments and that is uncharacteristic.
It's not the first time a stock has seen its value change wildly at a rapid pace. But in recent years it has been a bit more common and that's because of high frequency automated computer trading.
Without automated trading, such a sudden loss of 80 or 90 percent of a stock's value would be unlikely unless there was some catalyst. In non-automated trades, changes are often driven by rumors among traders about a company. In automated trading - where certain rises or falls in a stock price automatically trigger computer trades - things happen more quickly, there's less time to digest what's happening and traders exacerbate the problem – meaning what started as a small error or loss can grow like an avalanche.
It was a bad day on the stock market anyway because of the sovereign debt issues in other countries. But some worry that the dip could be contagious - that what's going on in Greece and, to a lesser degree, in Portugal, Spain, Italy and Ireland, could trigger a second breakdown in our economy; the proverbial "double-dip" recession. While this is unlikely, there's concern that the resulting drop in the Euro will make U.S. and other products unaffordable to Europeans, further slowing our economic recovery.
We don't yet know what really happened Thursday. It's likely there will be investigations and stocks, gains and losses will be adjusted. But in all likelihood Thursday was simply a bad day made worse by a technical error.
CNNMoney.com: Dow plunge is a wake-up call to deal with debt