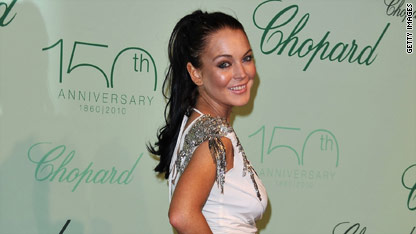 A Los Angeles judge revoked actress Lindsay Lohan's probation and issued a bench warrant for her arrest after she failed to appear at a hearing Thursday.
Lohan lost her passport and was unable to fly back to the United States for the hearing, Lohan attorney Shawn Chapman Holley said.
Judge Marsha Revel ruled that there was "probable cause to believe (Lohan) is in violation of probation" from a 2007 drunk driving conviction.