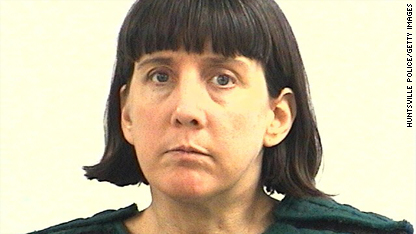 A Massachusetts judge has finalized an inquest into the shooting death of the brother of Amy Bishop, the former Alabama university professor accused of killing three colleagues.
Authorities in Braintree, Massachusetts, ruled Seth Bishop's 1986 death an accident after interviewing his parents and older sister. Then 20, Amy Bishop told investigators that she was asking her brother how to unload bullets from her father's shotgun when it accidentally discharged, shooting him in the chest in her parents' kitchen.
His death came under renewed scrutiny after Amy Bishop was arrested in February in a shooting rampage at a biology faculty meeting at the University of Alabama-Huntsville, leading Norfolk District Attorney William Keating to call for the closed-door hearing.
The triple slaying prompted authorities in Braintree to locate missing investigative reports related to his death.
The judge presiding over the inquest heard from 19 witnesses over three days, the Boston Globe reported, including several police officers who worked the case. Outside the courthouse, one of the officers told reporters that he believed the investigation was not handled properly and that Amy Bishop should have been charged.
Under Massachusetts law, inquests are invoked in cases of suspicious deaths so a judge can gather facts to determine the "material circumstances attending the death" and whether an "unlawful act or negligence" of someone else contributed to it. In a report on his findings, the judge can recommend charges to the district attorney, who can present the report to a grand jury to seek an indictment.
District Court Judge Mark Coven's report on the inquest was finalized Tuesday and submitted to Norfolk Superior Court, court spokeswoman Joan Kenney said. The report and documents related to the inquest will be impounded until the conclusion of the case, which could be the end of a trial or the district attorney's decision to not lay charges, according to Massachusetts law.