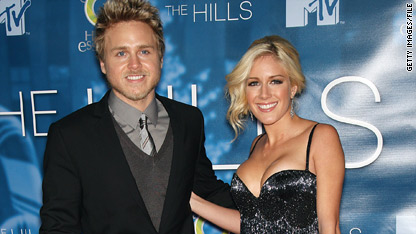 Heidi Montag of "The Hills" has split from her husband and reality show co-star, Spencer Pratt, the celeb's spokeswoman told CNN.
For now, the split is a separation and not a divorce, Lexi Vonderlieth said.
"Yes the split is real," Vonderlieth said in an e-mail. "Like to say separation for now. As you can imagine it is crazy right now. She's trying to lay low the next couple days. What I can say is that it's a separation for now, not divorce."
TMZ first reported the separation Friday afternoon.
The couple, known as "Speidi" among fans, entered the public eye on the hit MTV series "The Hills" and reportedly married in 2008.
- CNN's Brittany Kaplan contributed to this report.