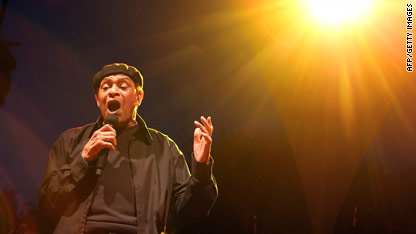 Singer Al Jarreau "became weak from the altitude" in the French Alps and was hospitalized Wednesday, forcing the jazz singer to cancel several shows in France, Germany and Azerbaijan over the next week, his publicist said.
Jarreau was admitted to an intensive care unit after he arrived in the resort town of Barcelonette in the southern French Alps, the publicist said in a written statement.
"He is now awake and his first question was to enquire about his wife, Susan, and his second question was to ask about his tour dates," the statement said. "He is always thinking about other people."
His condition was stabilized, but the doctor advised Jarreau to take a few days off of his tour to recover, it said.