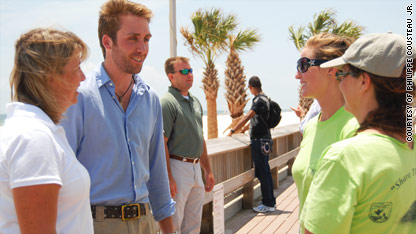 Editor's note: Philippe Cousteau Jr. is the grandson of legendary ocean explorer and filmmaker Jacques Yves Cousteau. Philippe heads the nonprofit organization EarthEcho International (www.earthecho.org). Philippe, who has been working in this field for years, is an advocate for the people and the wildlife in the Gulf of Mexico. During the oil crisis, he has visited the area and learned firsthand the impact the disaster has had on the ecosystem and on the people who have been affected by the catastrophe. Read more about Philippe's background.
If there is one consistent sentiment I have heard from people in the Gulf throughout the many trips I have made there, it is frustration.
As the greatest man-made environmental disaster in the country continues to wreak havoc on the Gulf, there is a sense of anger that the general populace has not been able to engage and be a meaningful part of the solution. Thousands of locals who feel a sense of ownership and love for these communities and are eager to act, are forced to watch helplessly as people with no real ties to the area are bused in to do the work. There is a rich tapestry of culture woven along the coast and a resilient people who have overcome some of the worst natural disasters in this country and emerged more determined than ever to rebuild their lives.
When Katrina, Gustav and other hurricanes ravaged the region, the storms passed in a few days and people could start restoring their lives. This oil spill keeps coming and coming and people are given little if anything to do and no group is being more neglected than youth.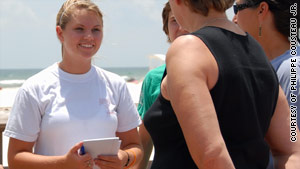 I travel all over the country speaking to young people and I am always amazed at how engaged in environmental conservation they are. Of course they are the ones that will inherit the environmental disasters that we create now and thus one could argue that they have the most at stake.
We have countless youth across the country who understand the challenges we face and are just waiting to be empowered to participate. I have reported for news, filmed documentaries, written articles and blogs, testified to Congress on the need to invest in research and science as well as smart regulatory reform… but I argue that above all else we must also invest in education.
We need to engage and inspire today's youth to do a much better job of protecting the planet and our future than we have. My grandfather raised me believing in the power of youth to change the world. My organization EarthEcho International and our partners in the education community have created a number of initiatives that predate the Gulf crisis that now take on a new sense of urgency - the Water Planet Challenge, the book "Going Blue: A Teen Guide to Saving our Oceans, Lakes, Rivers, & Wetlands," and this week we launched a new program in Gulf Shores, Alabama, to train youth citizen journalists and help them to think critically about the challenges they face and how to find and implement solutions.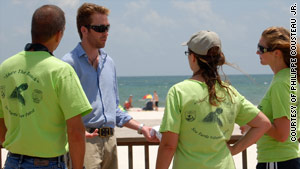 Fifteen high school students joined us and, by their own account, walked away transformed. The workshop taught them the basic tools of investigation and how to take charge. As one participant said, "I wanted to say thanks, first, for helping to make the day of the workshop one of the best days of my summer. I feel completely changed."
This was just the beginning but schools across the region are reaching out to us to learn more. The bottom line is that people want to take action and sometimes all they need is a little encouragement and to realize that they do indeed have power.
My greatest hope for a future without another Deepwater Horizon disaster lies in our schools, living rooms and community centers, not in boardrooms, political chambers and big industry. If this happens again, we won't have the luxury of the unknown to shield us from answering "Why?" Today, we know the risks and we are now more painfully aware of the consequences than ever before. We have to make fundamental changes. Education and young people are key to making sure we don't keep repeating our mistakes.