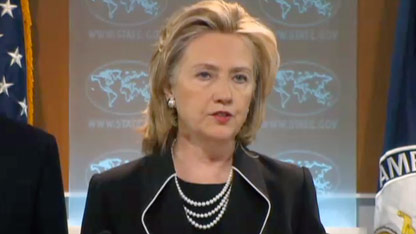 testing captions
"Enemies of peace" may try to derail negotiations between Israel and the Palestinian Authority, Secretary of State Hillary Clinton said in announcing that the two sides will hold direct talks.
The talks, slated for September, will be the first since 2008, when negotiations broke down over Israel's three-week offensive against Hamas in Gaza.
President Obama is inviting both sides to Washington next month, and the parties have agreed to finish the talks within a year, sources said. Obama has also invited Russia, Egypt, Jordan, the European Union and the U.N. to participate.