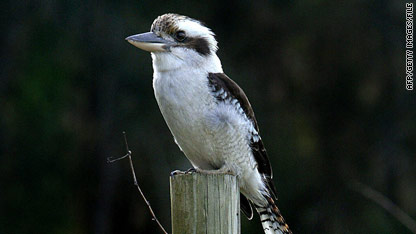 The principal of a school in Australia sparked quite a firestorm on the web after asking students to stop using the word "gay" when singing the classic "Kookaburra" children's song - though he told media on Thursday he never intended to offend anyone.
Garry Martin, principal of Le Page Primary School, had instructed kids to sing the words "fun your life must be" instead of "gay your life must be."
Martin had said he changed the words because the meaning of the word "gay" had changed since the song was first penned about 75 years ago.
As soon as the first stories started coming out on the Internet, users took to comment sections of articles, Twitter and Facebook with ire that the school was seemingly trying to ban the use of the word gay. An Australian gay and lesbian advocacy group called the Also Foundation has called the ban absurd.
Now, Martin now wants to make clear - he was never trying to start any kind of trouble - or say that there was anything wrong with being gay.
"All I was doing, relatively innocently, was substituting one word because I knew if we sing 'Gay your life must be' the kids will roll around the floor in fits of laughter," Martin told Fairfax Radio.
Martin did acknowledge that some kids in the school already use the word in a disparaging way, so he was just trying to eliminate that going further.
"For example, if a boy is not particularly good at sport, they will refer to that child as gay," he told the Sydney Morning Herald. "They have a vague idea how it can be used but they don't really know the full extent of it."
Many of those commenting on story, which has been picked up around the globe, seem to think drawing attention to the word at all was Martin's biggest problem.
It appears, Martin too, now shares the sentiment.
"Political correctness is very much to the fore in schools — what's appropriate and what isn't — and sometimes we rightly or wrongly err on the side of caution," Martin told 9 News. "I guess that was hypersensitive of me."