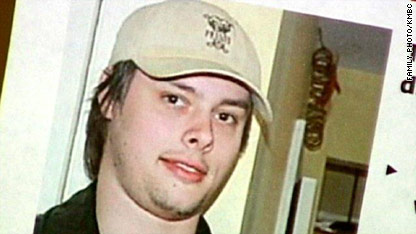 A Kansas man missing for more than three months has turned up alive and unharmed, CNN affiliate KMBC reports.
Luke Stevens, 23, of Tonganoxie, Kansas, disappeared May 26 from the home of his father, Dan Stevens, according to the Kansas City Star newspaper's website.
The father's 1983 pickup was found 50 miles from home not long after Stevens vanished, but there was no sign of Stevens, KMBC reported. Sheriff's deputies, volunteers, dogs and divers scoured fields, woods, lakes and streams multiple times to no avail, according to the Star.
Then late Thursday night, the phone rang at Dan Stevens' residence. It was his son calling from Kansas City, Missouri, to request a ride home, just like that, both outlets reported.
Stevens, who is 6-foot-5 and weighed 250 pounds when last seen, had lost a lot of weight and seemed disoriented, said his mother, Joyce Stevens, according to KMBC.
According to the Star's extensive story on the mystery, around 3 a.m. Friday, Dan Stevens issued a concise e-mail to family and friends:
"Luke is home and safe! Was living in the woods near Longview Lake. Thanks for all the support. Dan."