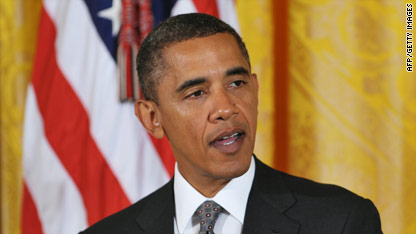 President Barack Obama kicked off a multi-faceted effort Thursday to bolster U.S. exports, a plan that would create millions of new jobs.
"This is one of my top priorities," Obama said. The plan calls for steps to reach Obama's goal of doubling American exports over the next five years, a vision he announced in his State of the Union address in January.
"The best way we know to compete and win in the global market place is by doing what we do best, harnessing the talents and ingenuity of our people to lead the world in new industries. And we're building an economy where America's businesses and American workers once again do what they do best. Which is build great products and sell them around the world," he said.
The National Export Initiative report to the president was developed by the Export Promotion Cabinet - made up of several Cabinet agencies.