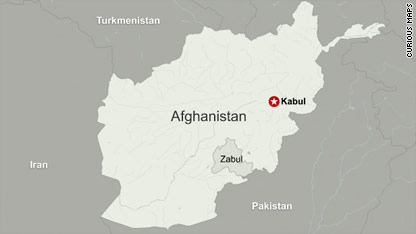 Nine U.S. service members in southern Afghanistan perished in a helicopter crash in what is now the deadliest year for coalition and U.S. forces since the battle against the Taliban started
nearly nine years ago.
The crash occurred in the Chopan district of Zabul province, one of the several turbulent southern regions where coalition and Afghan troops have been battling the tenacious militant group for years.
"There are no reports of enemy fire at the time the air craft went down," NATO's International Security Assistance Force told CNN. ISAF is investigating the incident.