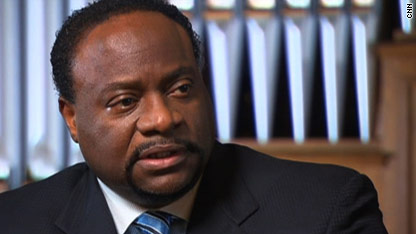 In a statement read on a radio show Thursday, Atlanta pastor Eddie Long said he was anxious to respond to allegations contained in lawsuits that he had coerced young church members into sex, but his lawyers would not permit him.
"I have been through storms and my faith has always sustained me," Long said in a statement read by attorney Craig Gillen. "... Let me be clear: the charges against me and New Birth are false. I have devoted my life to helping others, and these false allegations hurt me deeply, but my faith is strong and the truth will emerge."
Long said he denies "each and every one of these ugly charges" and will respond to his congregation on Sunday.