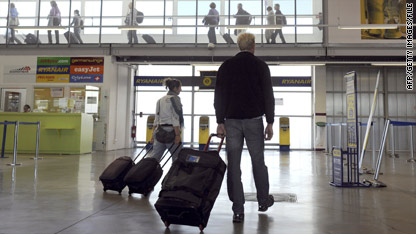 A State Department travel alert issued October 3 advises Americans in Europe to "take every precaution" in the face of new, non-specific intelligence warnings about al-Qaeda striking somewhere in the continent.
"Intelligence professionals [are] probably fingering their worry beads at a higher rate than they were a week, a month, six months ago," Ret. Gen. Mike Hayden said.
Hayden, a former CIA Director and National Security Agency Director, has been there. During the Bush Administration, part of his job was to help weigh intelligence reports and pass along information to the State Department that resulted in alerts, advisories and warnings for Americans abroad.
Hayden says he can articulate the arguments "pro-and-con" for issuing a broad alert without knowledge of specific terror plots. He says the recent alert is not a "cover your behind operation," but rather, a case where the government has limited alternatives.
"It's all assessment. It's all judgment." Hayden says. "Certitude is an incredibly rare commodity."
Listen here:
Or you can listen to the CNN Radio Reports podcast on iTunes

or subscribe here