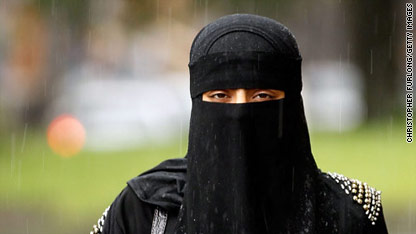 France's plan to ban the burqa and other Islamic face coverings in public places is legal, top constitutional authorities in France ruled Thursday, clearing the final hurdle before the ban becomes law.
In September the French senate approved the law – making France the first European country to nationally impose such a measure. The legislation was overwhelmingly approved by the lower house of parliament in July. It is scheduled to come into effect in the spring.
French people back the ban by a margin of more than four to one, the Pew Global Attitudes Project found in a survey earlier this year.
Some 82 percent of people polled approved of a ban, while 17 percent disapproved. That was the widest support the Washington-based think tank found in any of the five countries it surveyed.