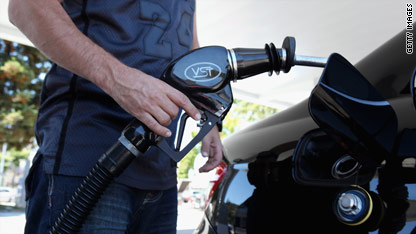 U.S. gas prices rose by 8 cents over the past two weeks, pushed up by a spike in crude oil prices, according to a new survey of filling stations.
The latest Lundberg Survey, conducted Friday, found the average price of self-serve regular gasoline was $2.77 per gallon.
That's 8 cents higher than from the last survey, two weeks ago, survey publisher Trilby Lundberg said.