Editor's Note: Learn about the top 10 CNN Heroes of 2010 and vote for the CNN Hero of the Year at CNNHeroes.com.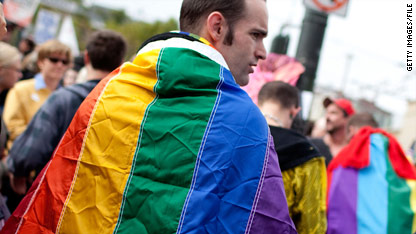 The recent rash of teen suicides has put a harsh spotlight on anti-gay bullying. It's a problem throughout the world, as evidenced by today's story about the Ugandan newspaper that published 100 pictures of gays and lesbians in the country and called for their hanging.
The Gay & Lesbian Alliance Against Defamation (GLAAD) has dubbed today Spirit Day. The advocacy group is asking people to wear purple to show support for gay youth and "stand UP to the bullies."
Here's your "Be A Hero" challenge for today:
If you support the mission to end anti-LGBT bullying around the world, do one or more of the following:
– Put on purple, take a photo or video of yourself and upload it to iReport
– Change your Twitter profile or Facebook page to purple
– Tweet: I'm wearing purple to end anti-LGBT bullying. #spiritday #BeAHero
– Record a video for the "It Gets Better" YouTube project (Secretary of State Hillary Clinton was the latest to join the campaign)
Then tell us what you did in the comments.
Check back this afternoon for the results of today's challenge.