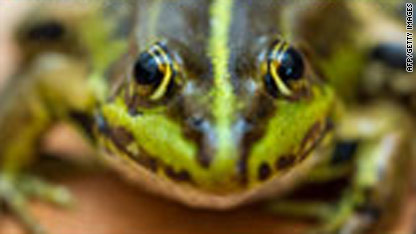 Editor's Note: Learn about the top 10 CNN Heroes of 2010 and vote for the CNN Hero of the Year at CNNHeroes.com.
A fifth of the world's mammals, birds, amphibians, reptiles and fish are at risk of disappearing, according to a new study released at the United Nations biodiversity summit in Nagoya, Japan.
But the study also shows that conservation efforts are working. The findings show that the loss of biodiversity would be at least 20 percent higher without worldwide conservation efforts.
Today, "Be A Hero" for animals.
– Check out CNN's list of conservation organizations that are working to protect wildlife habitat, and learn what you can do. Whether you care about sharks, tigers or frogs, there is a nonprofit dedicated to saving them.
– Donate $5 to one of the groups or sign up for one of their newsletters to learn more about what they are doing to stop species extinction.
– Make plans to visit a wildlife park, zoo or aquarium, and see what animals need protecting. Find one in your area at The World Association of Zoos and Aquariums.
Then tell us what you did, in the comments below, on iReport or on Twitter using the hashtag #BeAHero.