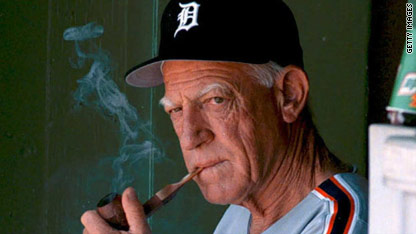 Sparky Anderson who managed three teams to World Series championships died today at the age of 76.
A family spokesman said Anderson died from complications from dementia at a hospice in Thousand Oaks, California.
Anderson managed the famed ā€œBig Red Machineā€ Cincinnati Reds teams to World Championships in 1975 and ā€™76 and the Detroit Tigers to a title in 1984.
He was the first manager to win World Series in both leagues and has the 8th most wins in major league history. He was elected to the baseball Hall of Fame in 2000.