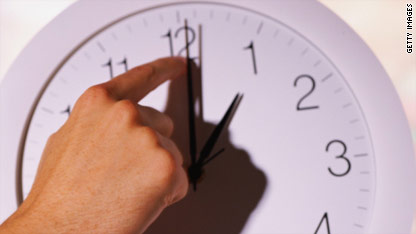 Editor's Note: Learn about the top 10 CNN Heroes of 2010 and vote for the CNN Hero of the Year at CNNHeroes.com.
The clock gets rolled back an hour on Sunday for most of the United States and Canada with the end of daylight saving time.
If you're like most of us, you'll spend the extra hour on your pillow.
Here's another idea: Use that hour to do something good.
It may not sound like much, but giving just an hour of your time can make a real difference in the world, whether it's picking up trash at your local park, registering participants in a charity walk, volunteering at your child's school or knitting a cap for a cancer patient.
Your challenge: Make a plan to volunteer one hour this month. Check out DoSomething.org and VolunteerMatch.org for opportunities in your area.
You don't even have to leave your house. Visit the United Nation's Online Volunteering program to learn how you can share your skills from a computer anywhere in the world.
Let us know what you're planning to do in the comments below, or share your experience on iReport.