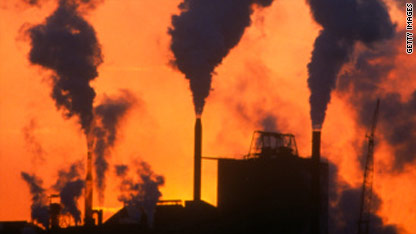 Editor's Note: Learn about the top 10 CNN Heroes of 2010 and vote for the CNN Hero of the Year at CNNHeroes.com.
In a couple of weeks, mayors from cities around the world will convene at the World Mayors Summit on Climate in Mexico City to pledge their commitment to combating global warming.
Over half of the world's population now live in cities, writes CNN's Matthew Knight, and they have "an enormous power to demand of their local governments an improvement in their climate policy," says Anke Stoffregen, communications manager for ICLEI – Local Governments for Sustainability, a partner in the conference.
So what are mayors doing to make their cities more livable? What role are they playing in the struggle against global warming?
For the next couple of weeks, we're offering tiny things that you can do to make the world a better place.
Today's "Be A Hero" challenge: Hold cities accountable for climate change.
Record a question for the mayors on video and upload it to iReport or submit a text question in the comments here.
Then we'll get answers. The best questions will be asked at the conference, and the answers will be turned into highlights for CNN International TV and CNN.com/environment.