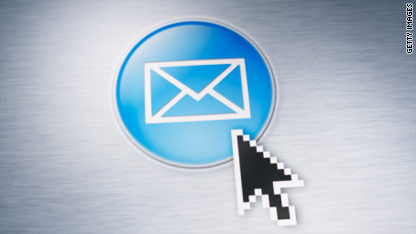 Editor's Note: Learn about the top 10 CNN Heroes of 2010 and vote for the CNN Hero of the Year at CNNHeroes.com.
It's a big day in the world of social networks and online communication.
Facebook CEO Mark Zuckerberg on Monday announced the site is overhauling its messaging system to help users communicate faster and more seamlessly with their friends, including those not on Facebook.
Meanwhile, AOL has revamped its fading email service with a new product called Project Phoenix.
And a new photo-sharing site called Path, a social network with a 50 friends limit, hit the iPhone app store today.
All of these services are designed to help you better connect with the people in your life.
For the past few weeks, we've been offering tiny "Be A Hero" challenges you can do to make the world a little better.
Today, we challenge you to check in with an old friend, colleague or relative you haven't talked to in a while. Whether it's by Facebook, email, Twitter, text, a brand-new tool or an old one – like the telephone – just let someone know you're thinking of them.
Feel free to let us know how it went in the comments below.