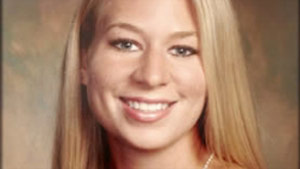 A jawbone found on an Aruban beach will undergo forensic testing to determine whether it is human and, if so, whether it belongs to Alabama teenager Natalee Holloway, last seen on the island in 2005, authorities said Tuesday.
Aruban prosecutor Peter Blanken said a part of the bone was sent to the Netherlands Forensic Institute in The Hague, Netherlands.
It will be analyzed to determine whether it belongs to an animal or human, he said. If it is human, authorities will attempt to find out whether it belongs to Holloway.
"They are testing for a DNA match," said Blanken.
Investigators could know as early as Wednesday whether the bone belongs to an animal or a human, he added.
Inge Oevering, a spokeswoman for the forensic institute, said the length of testing will depend on the condition of the material, but it normally takes about a week.
The institute's findings will be sent back to the prosecutor's office, which will decide whether to make the results public, she said. Oevering declined to provide a description of the material.