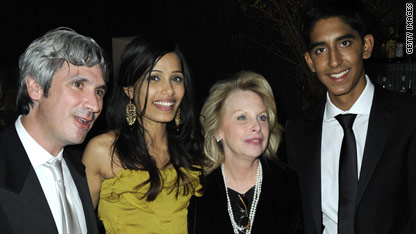 The five most popular stories on CNN.com in the past 24 hours, according to NewsPulse:
Longtime Hollywood publicist killed: Ronni Chasen, 64, was gunned down on Sunset Boulevard early Tuesday, just minutes after she left a star-studded party to celebrate the premiere of the movie "Burlesque," police said.Ā  Chasen died when "multiple shots" were fired into her Mercedes, police said.
Royal nuptials: Britain's Prince William asked his girlfriend Kate Middleton to marry him, he said Tuesday, setting up the most anticipated royal wedding since Prince Charles and Diana, princess of Wales, got married nearly 30 years ago. William gave Diana's sapphire-and-diamond engagement ring to his fiancee when he popped the question during a vacation in Kenya last month, he said.
GOP senators snip earmarks: The GOP caucus in the Senate agreed Tuesday night to ban earmarks, a policy House Republicans have in place and are expected to keep in the new Congress. The idea of prohibiting members from designating funding for specific projects in their states or districts is popular with reform-minded deficit hawks, but it has traditionally been opposed by some congressional veterans.
They killed Kenny, now this? Just a few weeks after apologizing for lifting lines from a parody of "Inception," the producers of "South Park," along with Comedy Central and parent company Viacom, have been sued for allegedly infringing on the copyright of the YouTube viral video "What What (in the Butt)," according to The Hollywood Reporter.
Bone tested in Holloway case: A jawbone found on an Aruban beach will undergo forensic testing to determine whether it is human and, if so, whether it belongs to Alabama teenager Natalee Holloway, last seen on the island in 2005, authorities said Tuesday. "They are testing for a DNA match," said Aruban prosecutor Peter Blanken.