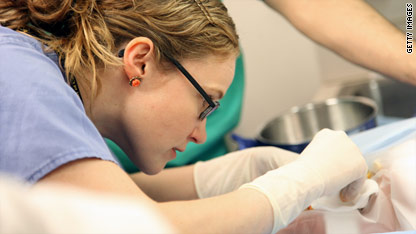 COMMENT OF THE DAY: "I think we should circumcise San Francisco from the union. Just cut the whole city off and dump it in the ocean. Bet we wouldn't even feel it." - stonecrow
A man named Lloyd Schofield wants to add a new law to the books in San Francisco: A ban on all male circumcisions. Those who violate the ban could be jailed (not more than one year) or fined (not more than $1,000), under his proposal. Circumcisions even for religious reasons would not be allowed. Schofield and like-minded advocates who call themselves "intactivists" seek to make it "unlawful to circumcise, excise, cut, or mutilate the whole or any part of the foreskin, testicles, or penis" of anyone 17 or younger in San Francisco.
Discussion was, as you might expect, passionate.
Check out CNN.com readers' responses to this and other stories