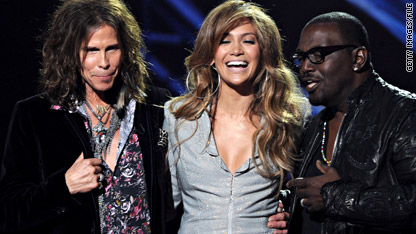 "American Idol" is moving to Wednesdays and Thursdays for its 10th season.
The hit reality show's move comes in a major shake-up of Fox's primetime lineup. "Idol" has been broadcast on Tuesdays and Wednesdays for most of the last decade.
The season will kick off with a two-night premiere on Wednesday, January 19, at 8 p.m. ET, according to RyanSeacrest.com, the official website of the show's ubiquitous host.
The show's fresh judging panel will also make its debut, with singer-actor Jennifer Lopez and Aerosmith frontman Steven Tyler joining veteran judge Randy Jackson.