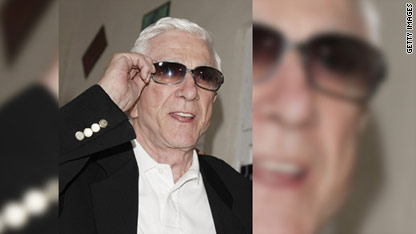 Actor Leslie Nielsen, best known for his film roles in "Airplane!" and "The Naked Gun" series, died Sunday of complications from pneumonia, his family said.
Nielsen died in a hospital near his home in Fort Lauderdale, Florida, surrounded by his wife and friends. He was 84.
"In lieu of flowers, the family requests donations in his name to the charity of your choice," the family said in a statement.