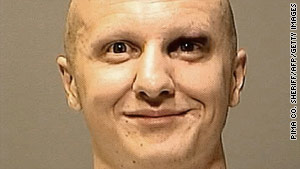 A three-judge federal appeals panel has ruled that Tucson shooting suspect Jared Lee Loughner can refuse anti-psychotic medication.
The ruling comes days after the court said it would review an appeal by attorneys for the government who argued the alleged gunman should be forced to take anti-psychotic drugs for his behavior.
The federal appeals court last week temporarily halted the forced medication.
FULL STORY