The CNN Daily Mash-up is a roundup of some of the most interesting, surprising, curious, poignant or significant items to appear on CNN.com in the past 24 hours. We top it with a collection of the day's most striking photographs from around the world.
Winning by building
Matt Kibbe, president and CEO of FreedomWorks, a national umbrella organization for the tea party movement, says his group is learning from liberals the art of community organizing:
It's all about this community of people and how connected they are and how many new people they can bring into the system. And so every fight we fight - and it could be a policy fight, it could be building a protest, it could be a book club, it could be a policy seminar, or it could be get-out-the-vote - all of those things serve two purposes. One is to accomplish whatever the task is, but the other is to build organization. And we think that is the key to everything.
Are you my mother?
Here's your cute animal video of the day.
When ticks eat, you spurn meat
It seems that after being bitten by the lone star tick, some people suddenly become strongly allergic to red meat, CNN affiliate WJLA reports. "My life would be over if I couldn't eat red meat," Alexandria, Virginia, resident David Kudlow told WJLA. "If I couldn't have steak, I probably wouldn't want to live much longer." University of Virginia researchers discovered the tick connection; about 1,000 cases have been reported in the state.
Blue Dog Democrat?
A voter registration document arrived at Tim Morris' house last week, but it wasn't addressed to him, CNN affiliate WSLS reports. Instead, it was addressed to a former resident of the house named Mozart. Two problems there: Mozart had been dead for two years, and Mozart was a dog. "I opened it up and looked at it and I just laughed," Morris told WSLS, which has more on the story.
I'm a lot like you were
CNN guest columnist Amanda Enayati turns conventional wisdom on its raven-haired head and offers the proposition that the older brain may be more capable than its younger counterpart at creativity and innovation. That idea sparked an interesting conversation among readers, including this comment:
ElysianField

My husband never grew up and was a very active man. I believe one of the secrets to living a full life like he did is too keep trying new things and never falling for being locked into the role of the 'wise ol' man' (or woman) who can sit back and dispense his/her wisdom rather than actively pursue it. Instead he was the slightly goofy ol' man that every now and then made a connection from the past work with something in the now. It's that kind of creativity that younger generations are still building connections for, that older generations already have. It was wonderful being around him and I often think that kind of wisdom is overlooked. I do not plan on growing into a fountain of wisdom, but hopefully that funky ol' lady that sometimes comes up with some connection that turns knowledge from the past into something useful today.
Wait, it's almost over
Don't have the patience to sit through a whole parade? CNN iReporter Kim Sidwell has just the thing for you: A time-lapse video that boils the thing down to 3 minutes, 45 seconds. You've spent more time than that waiting for a Sno-Cone.
On the horizon: Summer begins; Romney boys on Conan
On Wednesday, the summer solstice will occur at 11:09 p.m. Universal Time, or 7:09 p.m. Eastern Time in the United States.  This marks the northernmost track of the sun and the day with the longest period of daylight in the Northern Hemisphere. Where are you going this summer?
The five sons of presumptive Republican presidential nominee  Mitt Romney will appear as guests on Conan O'Brien's show on TBS. "Conan," featuring Tagg, Matt, Josh, Ben and Craig Romney, airs at 11 p.m.
June 20 anniversaries
1837 - Queen Victoria ascends the British throne.
1893 - Lizzie Borden is found not guilty of killing her father and stepmother with a hatchet.
1900 - The Boxer Rebellion begins in China.
1975 - The movie "Jaws" is released.
2001 - Andrea Yates, suffering from postpartum depression, drowns her five children in Texas.
Birthdays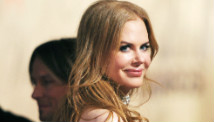 Actress Olympia Dukakis, 81
Actor John Mahoney, 72
Beach Boy Brian Wilson, 70
TV host Bob Vila, 66
Singer Lionel Richie, 63
Actor John Goodman, 60
Actress Nicole Kidman, 45