The CNN Daily Mash-up is a roundup of some of the most interesting, surprising, curious, poignant or significant items to appear on CNN.com in the past 24 hours. We top it with a collection of the day's most striking photographs from around the world.
Shaking off the Troubles
Britain's Queen Elizabeth II, dressed in green, shook hands Wednesday with former Irish Republican Army commander Martin McGuinness. It was a historic gesture as Northern Ireland continues to heal from decades of violence over British rule. Gerry Adams, president of the Irish republican party Sinn Fein, welcomed the meeting:
All in all, it's a good day for Ireland and a good day for the people of these islands. It brings our journey of relationship building within this island and between these islands onto a new plane. I would like to think we will build upon that.
Missing Nora Ephron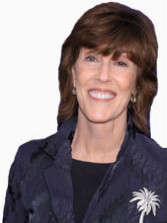 The death Tuesday of screenwriter and author Nora Ephron has brought forth an outpouring of grief from celebrities who knew her and worked with her, but regular folks appreciated Ephron too, as evidenced by CNN users' comments. An example:
djreilly

I never saw a Nora Ephron picture I didn't enjoy and I'm a guy. I like guns and body counts in my movies. But, Nora could tell a story even I could enjoy. The warmth, depth and humor she brought to the screen was barely matched, Nora you will be missed. I know Harry and Sally will miss you even more.
 Something about the name Thompson
Two regular guys, both named Thompson, in different cities are being hailed as heroes after coming to the rescue of people in trouble along their routes.
In Memphis, Tennessee, 78-year-old Joyce Cole fell and broke her hip Monday while working in her garden in 100-degree heat, CNN affiliate WMC reports. She sat there, unable to move but able to pray, for four hours before utility meter reader Rodney Thompson came by. Thompson sprang into action, calling 911 and alerting a neighbor to bring Cole some water. She was hospitalized and underwent hip replacement surgery on Tuesday, WMC reports.
"I'm a firm believer in the power of prayer because I'm a miracle to be alive for many reasons," Cole told the station.
Then on Tuesday morning in Houston, postal carrier Danny Thompson was making his rounds when he noticed smoke coming from the window of a house. He knocked on the door to make sure everyone inside was OK, and was told there was no problem, he told CNN affiliate KPRC.
"Then I saw a lot more smoke," Thompson told the station. He got two children, ages 12 and 13, out of the house, made sure no one else was inside and called for help. The home was destroyed but no one was hurt.
"I just thought that I was doing my job," Thompson said in typical humble hero fashion. "I wanted to make sure everyone was safe out here."
Time lapse shows hungry fire
CNN iReporter James Johnson filmed a fascinating and frightening time-lapse of the Flagstaff wildfire from a third-story roof deck in Boulder, Colorado. "I don't remember seeing this many fires before, especially this early in the summer," he said. "It was really close to the city. If it was one ridge over it would've been quite a disaster." A dry thunderstorm builds throughout the video, and a lightning strike can be seen. Johnson said the storm produced very little rain but did seem to produce a wind shift that turned the fire back on itself.
Poems rain down on London
In a city where Nazi bombs once brought a rain of ruin, a flurry of poems is a welcome change in the weather.
[cnn-video url=http://www.cnn.com/video/#/video/world/2012/06/27/curry-olympics-rain-of-poems.cnn]
On the horizon: Supreme Court health care ruling, Holder contempt vote
Thursday is the day the Obama administration and its foes have been waiting for: the day the U.S. Supreme Court determines whether President Barack Obama's signature health care law is constitutional.
As if that weren't enough drama, the House is expected to vote Thursday on whether to hold Attorney General Eric Holder in contempt of Congress for refusing to turn over documents related to the Fast and Furious gun operation.
And, to get away from politics for a moment, the NBA draft is Thursday evening. Kentucky's Anthony Davis is expected to be chosen first, by the New Orleans Hornets.
June 28 anniversaries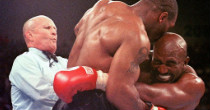 1914 - Archduke Ferdinand and his wife are assassinated by a Serb nationalist in Sarajevo, leading to World War I.
1919 - World War I is formally ended with the signing of the Treaty of Versailles.
1969 - Patrons of a New York City gay bar, the Stonewall Inn, clash with police in what comes to be seen as the beginning of the gay rights movement.
1997Â - Boxer Mike Tyson bites off a portion of Evander Holyfield's ear during a title fight.
2000 - Six-year-old Elian Gonzalez is returned to his father in Cuba after his Florida relatives lose a court battle to keep him in the United States.
June 28 birthdays
Actor/writer/director Mel Brooks, 86
Actress Kathy Bates, 64
Actor John Cusack, 46
Actress Mary Stuart Masterson, 46
Actor Gil Bellows, 45