The CNN Daily Mash-up is a roundup of some of the most interesting, surprising, curious, poignant or significant items to appear on CNN.com in the past 24 hours. We top it with a collection of the day's most striking photographs from around the world.
Want to ride a 12-legged walking bicycle?
Award-winning CNN iReporter Percy von Lipinski, a freelance videographer in Vancouver, British Columbia, filed a fun video report from the Vancouver Mini Maker Faire, a quirky convention devoted to do-it-yourself art projects. He got to try out the Panterragaff, a 12-legged, two-person walking bicycle, and was especially amused by one particular interest group.
"So when I heard that there was going to be the world's first and only Panterragaff at the same location as the Knot Tying Association, I just knew I had to attend," Lipinski said. "And was I glad I did. I spent the day there looking over some of the craziest concoctions that I could have ever imagined."
Lipinski brought some of his film and video students from the Pacific Audio-Visual Institute to help with camera work.
Crowning moment
The Olympic Torch arrives at London's Windsor Castle on Tuesday, and guess who's at the door to welcome it?
Teen loses arm but saves himself from alligator
A Florida teenager lost part of his arm in an alligator attack on Monday, but the boy's family says 17-year-old Kaleb "Fred" Langdale made a smart move that saved his life.
Langdale's sister, Rebecca, told the Fort Myers News Press:
When he turned to swim, it grabbed his arm. And he knew once it grabbed his arm, he was going to lose it. So he put both his feet on the alligator's head and pushed and pretty much took his own arm off before the alligator could.
What am I bid for this guided-missile cruiser?
The Defense Department is auctioning off the USS Long Beach, a guided-missile cruiser the Navy no longer needs. But don't expect to start your own navy; it's being sold for the scrap metal, CNN affiliate KPHO reports. That's a lot of scrap metal.
The Long Beach was launched in 1959 and decommissioned in 1995. The auction is being conducted by a Scottsdale, Arizona, company called Government Liquidation.
On the horizon: Health care repeal vote
The U.S. House of Representatives has scheduled a vote Wednesday to repeal the Affordable Care Act, the health-care reform law that is President Barack Obama's top legislative achievement. The Supreme Court upheld the constitutionality of most of the law June 28. If the repeal is approved in the House, it is unlikely to survive the Senate, and Obama certainly would veto it.
July 11 anniversaries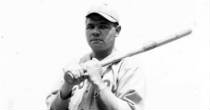 1804: Vice President Aaron Burr shoots Alexander Hamilton, the nation's first Treasury secretary, in a duel in Weehawken, New Jersey; Hamilton dies the next day.
1914: George "Babe" Ruth makes his major-league baseball debut with the Boston Red Sox.
1995: Serbian troops overrun the United Nations safe zone of Srebrenica, Bosnia; more than 8,000 die in the following days, mainly Muslim men and boys.
2006: Several bombs are detonate on commuter trains in Mumbai, India, killing more than 180 people.
July 11 birthdays
Actor/singer/author Tab Hunter, 81
Fashion designer Giorgio Armani, 76
Singer Deborah Harry, 67
Actress Sela Ward, 56
Musician Richie Sambora, 53
Rap artist Lil' Kim, 37