The CNN Daily Mash-up is a roundup of some of the most interesting, surprising, curious, poignant or significant items to appear on CNN.com in the past 24 hours. We top it with a collection of the day's most striking photographs from around the world.
Is it hot on this planet, or is it just me?
This year's - and this decade's - weather extremes have heated up the debate over climate change, aka global warming. NOAA reports that nine of the 10 warmest years ever recorded have occurred since 2000. But does that indicate climate change, or is it just a normal variation? There is a relationship between the two, says Chris Field, founding director of the Carnegie Institution's Department of Global Ecology.
As we change the climate, we're shifting the odds for extreme weather. Increasingly, we are loading the dice towards these very damaging kinds of extremes.
In Maryland, it even looks hot
CNN iReporter Janie Lambert is sweating it out at home in Maryland, where record heat and nasty storms are making it a decidedly uncomfortable summer. She shot a series of pictures, including the one below, Tuesday evening. "The images just say hot, sultry and humid," she told CNN. "The heat and humidity just smack you in the face. It is nauseating to be out for five minutes. I am so looking forward to fall!"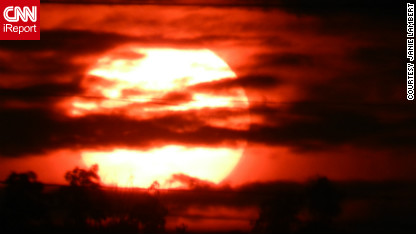 That's no way to cool off
A miniature horse named Danny Boy is lucky to be alive after falling into a tiny water tank Monday night, CNN affiliate WHO reports. The 400-pound animal fell through a plywood cover over the tank and became stuck, owner Roger Davis of Marshalltown, Iowa, told the station. Firefighters used straps and brute strength to lift Danny Boy to safety. The horse suffered some bad scrapes on his legs but looks like he will be OK, Davis says.
I hear North Korea is lovely this time of year
CNN iReporter Jora Frantzis says she and a friend decided to start journeying to "off-the-beaten-path destinations." You can't get much farther off the beaten path than North Korea, where they spent four days recently. Check out her fascinating photos from inside the reclusive country.
No hanky-panky, just hugs and cuddles
On the horizon: Penn State report, Trayvon Martin evidence
Former FBI Director Louis Freeh is due to release a report Thursday on his official investigation into how Penn State University handled sexual abuse allegations against former football coach Jerry Sandusky. In the evening, the Penn State board of trustees plans a closed meeting, followed by a public meeting Friday.
More evidence is expected to be released Thursday in the February shooting death of Trayvon Martin in Sanford, Florida. The Orlando Sentinel reports the new evidence will include statements from witnesses, investigators' reports and notes, and suspect George Zimmerman's prior calls to police.
July 12 anniversaries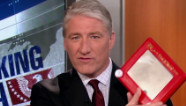 1960 - The first Etch-A-Sketch goes on sale.
1967 - Race riots begin in Newark, New Jersey. Over six days, 23 people were killed, 725 injured and almost 1,500 arrested, according to Rutgers University.
1984 - Rep. Geraldine Ferraro becomes the first woman chosen by the major parties as a vice presidential candidate.
July 12 birthdays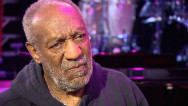 Comedian/actor/author Bill Cosby, 75
Actress Cheryl Ladd, 61
Olympic figure skater Kristi Yamaguchi, 41
Wrestler and MMA fighter Brock Lesnar, 35