The CNN Daily Mash-up is a roundup of some of the most interesting, surprising, curious, poignant or significant items to appear on CNN.com in the past 24 hours. We top it with a collection of the day's most striking photographs from around the world.
The end of bin Laden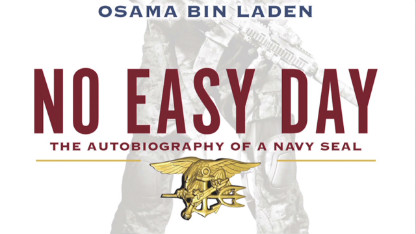 Former Navy SEAL Matt Bissonnette's book about the raid that killed Osama bin Laden was released Tuesday, feeding a public hungry for insider details and angering a Pentagon worried about classified information. In the book, Bissonnette (writing under the pen name Mark Owen) says he helped finish off bin Laden after the al Qaeda leader had been mortally wounded by another member of the team:
In his death throes, he was still twitching and convulsing. Another assaulter and I trained our lasers on his chest and fired several rounds. The bullets tore into him, slamming his body into the floor until he was motionless.
Ah, New Orleans
CNN iReporter Lynn Magnuson shot fun video of a ragtag group of "second line" musicians taking to the streets in the French Quarter of New Orleans after Hurricane  Isaac passed through the area.
"I was on my way home when I encountered the procession. Second lines are a part of the culture here, but several tourists on the street were quite surprised as the second line was totally spontaneous," Magnuson said. "I'm a musician myself and ended up tapping on a light pole to keep rhythm."
Crustaceans making Floridians crabby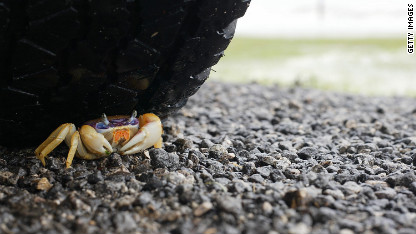 Land crabs are walking (sideways) all over Stuart, Florida, these days, and they're getting to be a nuisance, even causing flat tires, CNN affiliate WPTV says.
"I've hit them myself. You just can't help it sometimes," resident Dennis Culver told the station. "They were all over everywhere. They were getting in the pool and all around the pool and all over the tennis court, and everybody that came to swim said, 'Oh, my gosh, there's crabs in the courtyard; there's crabs in the parking lot!' "
Here's something you don't see every day
This guy uses crutches, but he also dances and skateboards. At first you might think, "Is this really a good idea?" But once he explains what he's doing, you get it.
Are organics worth it?
CNN readers take their food seriously. They're having a healthy debate over the relative benefits of organic vs. conventional foods.
Tiffany Winn Rueckert
In reading some of the comments below, I just have to add that I am really really tired of hearing the whole "you have to be rich to eat healthy."  It's simply not true.  I happen to think that all the junk prepackaged foods take a lot more out of your pocketbook.  Check into your local farmer's markets.  You can get great deals.  Buy seconds!  You can get a whole bushel of "second" organic apples around here for $8.  Put back the frozen pizza, the cereal, the crackers, the chips and buy the dry beans, brown rice and organic fruits and vegetables.  A bag of dry beans costs under $1 and makes a huge pot that we eat and freeze for later. Rethink your shopping.  You can afford it.  And as I stated below, most farmer's markets accept government issued SNAP cards now.  The market I work at in Baltimore DOUBLES your SNAP dollars at the market.  There are all kinds of wonderful programs; not everyone takes advantage of them. Stop eating out!  You CAN eat healthy!  Stop believing the LIES!

ValerieM
I absolutely agree with you Tiffany on all counts.  Cooking our own meals from as close to their natural source as possible saves our family a TON of money.  Occasional "eating out" is reserved for birthdays and other special occasions and then is appreciated more.  There is SO much information on the internet on crock pot cooking, bulk cooking and freezing for later cooking etc. as well as any recipe you could possibly want.  I work full time and have two teenage boys at home.  We have a home cooked dinner every single night.
On the horizon: Big DNC speeches, NFL opener
Former President Bill Clinton and Massachusetts Senate candidate Elizabeth Warren will speak to delegates Wednesday at the Democratic National Convention in Charlotte, North Carolina.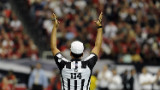 The National Football League will open its season Wednesday night using replacement on-field officials as the league and its referees union remain at odds on a collective bargaining agreement. The Dallas Cowboys will play the New York Giants at MetLife Stadium in New Jersey. This will be the first NFL game to be played on a Wednesday since September 1948.
September 5 anniversaries
1774: The First Continental Congress begins in Philadelphia.
1972: Eleven members of the Israeli Olympic team are killed by members of the Palestinian terrorist group Black September at the Munich Olympics.
1975: Lynette (Squeaky) Fromme, a follower of Charles Manson, tries to shoot President Gerald Ford in Sacramento, California.
1977: The Voyager 1 spacecraft is launched to explore Jupiter and Saturn.
1997: Mother Teresa dies in Kolkata, India, at the age of 87.
2006: Katie Couric begins anchoring "CBS Evening News."
September 5 birthdays
• Comedian Bob Newhart, 83
• Singer/actress Carol Lawrence, 80
• Actor William Devane, 75
• Actress Raquel Welch, 72
• Cartoonist Cathy Guisewite, 62
• Singer/actor Dweezil Zappa, 43
• Actress Rose McGowan, 39