We're learning more about the people involved in the shooting at a mall near Portland, Oregon.
Police say Jacob Tyler Roberts, 22, opened fire Tuesday, killing Cindy Ann Yuille and Steven Forsyth before shooting himself.
Here's what we know so far from the Clackamas County Sheriff's Office about the victims and the suspect:
Victim: Steven Mathew Forsyth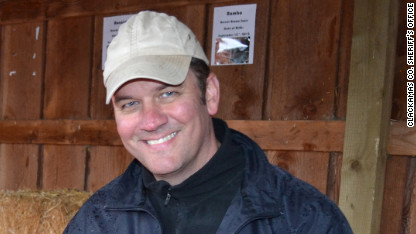 Forsyth, 45, is a resident of West Linn, Oregon. His family released the following statement:
"Steven Mathew Forsyth was a loving husband, father of two children, son, brother, uncle, youth sports coach and friend to the many people who had the privilege to meet him.

"Steve was one of the most passionate people with a true entrepreneurial spirit that drove him to start his business, Coastoms. He had a great sense of humor and a zest for life. He had vision and a belief in others that brought great joy and value to many lives.

"He will be sorely missed by all who knew him.

"The family asks that the media respect their desire for privacy as they grieve their loss. They will not be granting any interviews."
Victim: Cindy Ann Yuille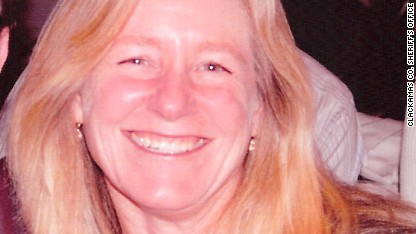 Yuille, 54, was a resident of northeast Portland. Her family released the following statement:
"Cindy was everybody's friend. She was a wonderful person who was very caring and put others first.

"The family has advised us they want time and space to grieve their loss and will not be giving interviews at this time. The family will make a statement at an unspecified later date through the Sheriff's Office."
Victim: Kristina Shevchenko
Shevchenko, a juvenile, was a third victim who survived the shooting. She is being treated at a local hospital's trauma center and is in serious condition.
Suspect: Jacob Tyler Roberts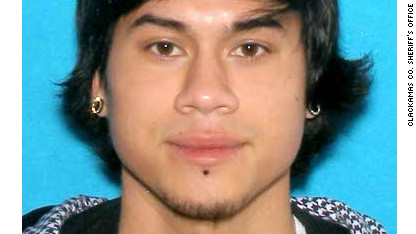 Sheriff's investigators have named Roberts as the shooter. Police say they believe he acted alone in what they described as a "heinous, horrible, tragic crime."
Roberts' motive remains unknown, and there was no apparent connection between the shooter and his victims, officials said.
Roberts, who was born on March 6, 1990, was armed with  an AR-15 semiautomatic rifle, according to the Clackamas County Sheriff's Office. That weapon was stolen, officials said, from someone Roberts knew.
Roberts hastily moved through Macy's at the mall and toward the food court, on the second floor, where he opened fire, the sheriff's office said.
During the shooting, Roberts was wearing a "load-bearing vest," a military-style vest that makes it easier to carry heavy equipment. Some witnesses confused it with a bulletproof vest. He was also had on a hockey-style face mask, officials said.
Officers have executed search warrants on Roberts' home and his car, which was in the Clackamas Town Center parking lot. Officials did not detail what was found as a result of the warrants.
Follow continuing local coverage on CNN affiliates KPTV, KATU, KGW and KOIN. See photos from the scene.