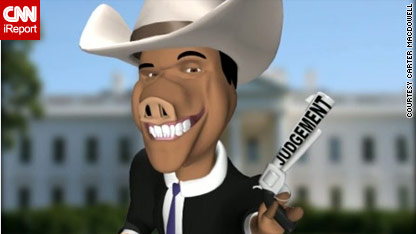 Sometimes it doesn't pay to be quick on the draw.
Animator Carter MacDowell, an iReporter from North Carolina, said President Obama wouldn't have had to pull his "apology gun" if the administration had gotten the whole story before firing USDA employee Shirley Sherrod. Watch MacDowell's iReport
Sherrod has been at the center of a fierce political debate since she was accused of being a racist after an edited video of a speech was posted on the internet.
Frequent iReporter Egberto Willies, an Obama supporter from Houston, Texas, initially said that Sherrod's comments were racist and that she had to be fired. He apologized later that day after he watched the entire speech.