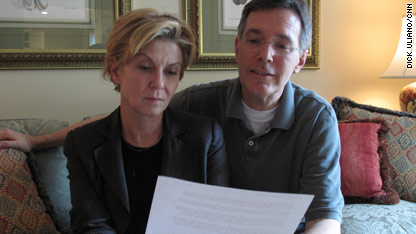 unveiled their campaign blueprint this week, "Pledge with America."
The husband and wife are former Republican members of Congress who played key roles in advancing the House Republicans' "Contract with America" in 1994. The congressional couple signed the contract, then, following a quick honeymoon, hit the campaign trail armed with the Contract, stumping for Republican candidates in 52 congressional districts in 30 states.
They remember a somewhat similiar political climate. "There was some unravelling of the Clinton mystique by 1994," Molinari said.
"Today there's this palpable concern in the country literally about the future of America," Paxon added.
You can also listen to the CNN Radio Reports' podcast on iTunes or subscribe to the podcast here.