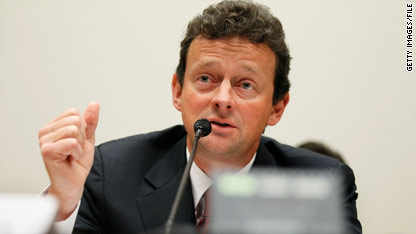 Outgoing BP Chief Executive Tony Hayward denied Wednesday that cost-saving was the reason his company put only one blowout preventer on the well that exploded in the Gulf of Mexico in April, leading to one of the worst oil spills in U.S. history.
"There was no decision of that sort that was taken to save money," he said.
He said the blowout preventer that failed "should have functioned" and the industry needs to understand why it did not.
If it had worked as it was designed to, the consequences of the April explosion on the Deepwater Horizon "could have been very different," said top BP executive Bernard Looney.
Hayward insisted that the company encourages staff to speak up, saying BP focused on "creating the right environment so that people feel they can raise their hand and speak up with respect to safety."
The BP executives were testifying before a British parliamentary committee investigating the implications of the Gulf oil disaster on deepwater drilling.