Imagine being aboard a commercial airliner as it violently bucks and bumps through rough winds. Or, the feeling of terror as you realize the aircraft you're on has to make an emergency landing. You've gotta watch how some pilots handled intense moments like these - all caught on camera.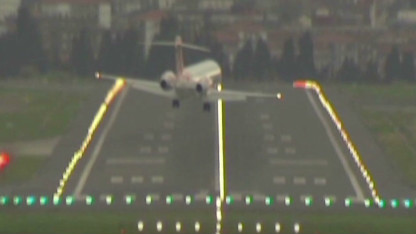 Wind whips jetliner across runway
Planes landing in Bilbao, Spain, fight to land straight while flying in 50-60 mph winds. High winds in Bilbao, Spain, made normally routine landings treacherous. Watch the video to find out what pilots can learn from crabs -- yes, crabs -- to get their aircraft safely on the ground.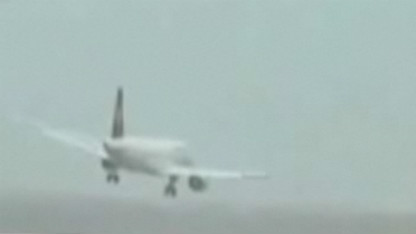 iReporter relives near-plane crash
In 2008, iReporter Dave Gering shared his experience of riding on a plane that nearly crashed in Germany. Listen to CNN iReporter Dave Gering vividly explain his turbulent flight from Munich, Germany, to Hamburg in 2008. You may be surprised to learn what passengers weren't doing as the pilot struggled to get the plane on the ground.


'We're gonna be in the Hudson'
The FAA released audiotapes of the US Airways flight that crash-landed in the Hudson River. We all remember US Airways flight 1549's safe emergency landing in the Hudson River back in 2009. It made Captain C.B. "Sully" Sullenberger a household name and earned him unending praise as a hero. This spine-tingling video puts you right in the middle of the action. Listen to the calm, matter-of-fact conversation between "Sully" and the control tower as they try to find a safe place to land.