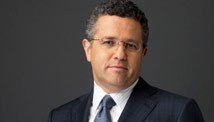 Editor's note: Shortly after a federal appeals court ruled against California's voter-approved ban on same-sex marriage Tuesday, CNN senior legal analyst Jeffrey Toobin answered questions about the implications of ruling and his reaction to it.
WHAT, IN A NUTSHELL, DID THE COURT DECIDE?
Proposition 8, the initiative passed by voters in 2008, is unconstitutional, a violation of the rights of gay and lesbian people who want to get married.
CAN SAME-SEX COUPLES IN CALIFORNIA GET MARRIED NOW?
No - not yet. The 9th Circuit panel left a stay in place that will continue as long as the defendants in the case continue their appeal. Since the defendants have indicated they will continue their appeals, it is likely to be months before same-sex marriages may resume.