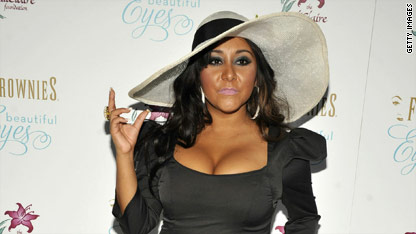 Nicole Polizzi, aka "Snooki" from the reality show "Jersey Shore," will be signing autographs this Sunday to comply with her sentence for disorderly conduct.
Polizzi is scheduled to appear from 1 p.m. to 4 p.m. at the Seaside Heights Community Center  to benefit the Associated Humane Societies, an animal rescue organization in New Jersey, and related charities.
The appearance is part of Polizzi's community service sentence after pleading guilty to several violations after she was arrested in July. She was charged with disorderly conduct and being a public nuisance on the beach.